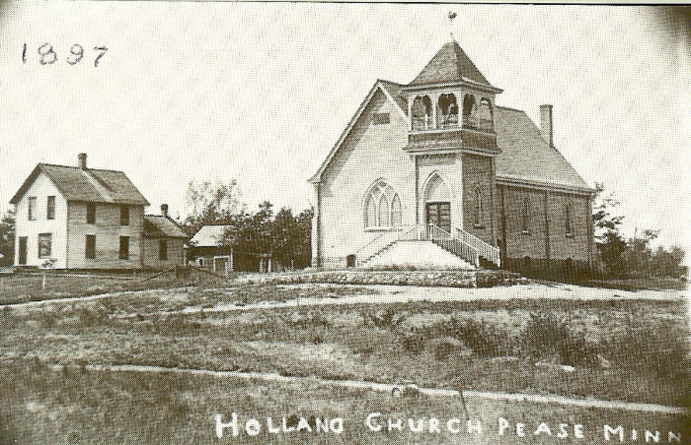 In 1893, a group of Dutch settlers from Iowa, South Dakota, and Wisconsin migrated to what is now known as Pease, MN. On June 15, 1895, under the leadership of Rev. C. Bode of Classis Iowa, thirty one members officially organized under the name of The Holland Christian Reformed Church of Pease, MN.
The following year, in 1896, a modest wooden church was built along with the first parsonage which was completed in 1900. The original brick church was built in 1907, along with the present parsonage in 1920. The cornerstone of the church reads "Eben-Haezer," which translates to "Thus far the Lord has helped us."
John De Groot accepted the call to be our first pastor in 1900. He received a yearly salary of $400 plus free housing, firewood, and enough hay to feed one horse and two cows. In 1925, the church name was legally changed to The Christian Reformed Church of Pease.
Since our humble beginnings, we have undergone many changes. Our church experienced a time of growth during the late 1970's which led and gave birth to our sister congregation, The Bethel Christian Reformed Church, in Princeton, MN. This decision was characterized by an exciting, cooperative spirit and we maintained a supportive and financial role for many years.
In the 1980's, it became evident that we needed more room to worship. In March 1989, we opened our new sanctuary and narthex. Members still recall the excitement and symbolic carrying of the Bibles and hymnals from the old sanctuary to the new.
In the same confidence that got us this far, we continue to go forward striving to live out God's plan for us by proclaiming his love. "Thus far, the Lord helped us."