Meet our staff
Michael Ten Haken
Pastor
Pastor Michael was born on October 28, 1975 in Sioux Center, IA to Lyle and Beth Ten Haken, the oldest of three boys. He and his family moved to Worthington, MN in 1979 where he attended Worthington Christian Grade School. He graduated from Southwest Christian High School in 1994.
After high school, he enrolled at Dordt College in Sioux Center, IA and graduated from there in 1998 with a B.A. degree in Philosophy and was also enrolled in the Pre-Seminary Program. While there, he met Jessica Radsma from St. Catharines, ON Canada. They were married on August 2, 1997.
After graduating from Dordt College, Michael worked in the Admissions Office for seven years as an Admissions Counselor and Associate Director of Admissions. During that time, they made their home both in Sioux Center and Hull, IA, and had two of their children, Zachary (1999) and Bethany (2001).
In 2005, Michael left the college and worked at American State Bank as a loan officer and personal banker until 2008 when he returned to Dordt as their Marketing and Public Relations Coordinator for two years. During that time, their third child, Alex (2009) was born.
In the summer of 2010, Michael enrolled in the Master of Divinity program at Calvin Theological Seminary, and moved with his family to Grand Rapids, MI. He graduated in May 2013 and accepted our call to become our pastor.
The Ten Haken family enjoys music, camping, and water sports together. Jessica enjoys crafting (Michael does not). Rather, he enjoys cooking things on the grill and eating them...
We are so pleased to have Pastor Michael and his family here to do ministry together at Pease Church!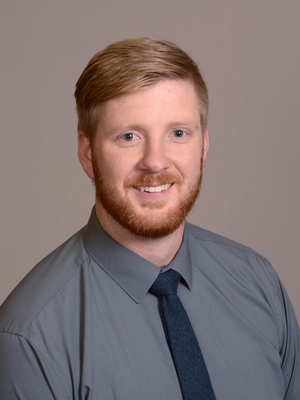 Dylan Moorlag
Youth Discipleship Director & Custodian
Dylan Moorlag was born on February 22, 1993 in Princeton, MN to Don and Julee Moorlag. Dylan grew up in the Pease area and graduated from Milaca High School in 2011. After high school, he attended Brainerd CLC.
Dylan married Katlyn Elton on August 10, 2013. Together they moved to Pease and started a family. They have four boys: Darin, Henry, Isaiah, and Cooper.
Dylan volunteered with the youth group for three years while working full time in other areas. In September 2018, Dylan accepted the vacant position of Youth Leader here at Pease Church, and the role of Custodian in September of 2021. Dylan graduated from St. Cloud Technical and Community College and is continuing his education toward a degree in Youth Ministries.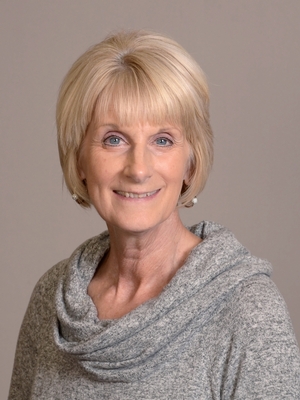 Anita Hubers
Administrative Assistant
Anita grew up in Kanawha, IA. She attended Dordt College and that is where she met her husband, Steve. Following college they moved to Minneapolis for approximately four years, where she worked in a radiologist office. They moved to Pease when they purchased Pease Produce. She has worked at the Pease church in an administrative role since April of 1989.
Anita and Steve raised four kids who are now each raising families of their own- their oldest son, Marcus, lives in Apple Valley, MN, with his wife, Jillian and two daughters; daughter Jill lives in North Oaks, MN, with her husband, Patrick and two daughters; Tom and his wife Valerie live by Bozeman, MT and have four children; daughter Jamie and her husband, Ryan, live by Milaca and are raising their two children.
In her free time, Anita enjoys spending time with her family and friends, being involved in church, flower gardening, traveling and golfing.
Anita enjoys working at the Pease Church very much. She likes helping people, providing support where needed and values the unique opportunities this job provides to minister to others.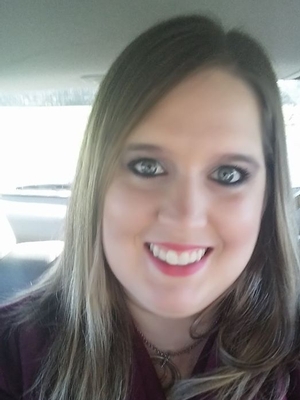 Carrie Luckhurst
Ministry Assistant
Carrie was born in December 1990 to Sam and Brenda Ellefson in Princeton, MN. After graduating from Princeton High School in 2009, she attended South Dakota State University in Brookings, SD. It was there that she met her husband, James Luckhurst. They were married at Pease Church in 2012, and welcomed their daughter, Aeli, in 2013. Carrie graduated in 2013 with a B.S. in both Animal Science and Agricultural Communications, and a business minor. After graduating from SDSU, they moved back to the Princeton area, and welcomed their two sons: Owen in 2016 and Axel in 2021.
Carrie has worked in various health care facilities, and most recently worked as a loan officer and personal banker at Spire Credit Union in Milaca for 5 years. She started working as the Ministry Assistant in January 2020, and she also volunteers as a GEMS counselor, the nursery coordinator, and sings on the Praise Team.